Students & Early Career
Pre-icebreaker Event for Students and Early Career Researchers
Do you have little experience attending conferences in person? Would you like to start the conference having a few contacts already? Do you want to have a fun time, play games, ask questions and get information on typical conference procedures? Then the Pre-icebreaker Event is for you!
Sometimes, people with little conference experience feel as if almost everyone else at the icebreaker already knows people and wants to chat with their favourite colleagues... because that is, in part, true. But don't worry, we've all been there. Experienced geoscientists are usually very open if early career scientist and students approach them. At the Pre-icebreaker event, we talk about how to politely interrupt and join a group of experienced scientists and provide other useful conference hacks. Additionally, it's an opportunity to meet fellow young geoscientists prior to the conference. It's always good to know that you're not the only one who doesn't have a large geoscience network yet(!) and where to find your fellows.
So come and join us on Sunday (11.09.) at 3:30 pm in room "Tagungsraum". Snacks, drinks, and games will be provided.
We look forward to meeting you all!
Iris1,4, Joshua1,4, Fiene1, Simon2, Ellen3,4 and Luca3
1 Junge DGGV
2 PalGes (AK ECR)
3 GetStarted
4 GeStEIN
Early Career Researcher (ECR) Social Event
Hello fellow ECRs,
the ECR Social Event provides a space to network and talk about some of the typical questions, concerning geoscientists at early career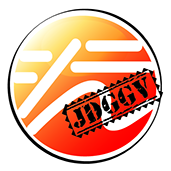 stages, such as:
What are effective strategies for a healthy work-life balance?
How do I process my data efficiently and condense them into straightforward graphics?
I plan to go abroad to enhance my career options. How do I not lose my friends, family, relationship, and health insurance on the way?
How to keep coffee hot and beer cool on field trips in remote regions?
Is it normal that I'm behind schedule or do I need to improve my time management skills?
Staying in science?! What are pro's, con's and alternatives?
All students (BSc, MSc, PhD) and postdocs are welcome to join! The event will take place on Monday evening at 7 pm in room "Tagungsraum". There will be snacks and drinks available and (depending on demand) we may order Pizza. We also plan to head out to the close by pub-district afterwards, so feel free to join.
We are looking forward to a chat and a fun evening with you!
Cheers,
Iris, Joshua, Laura, Fiene and Jorit from jDGGV